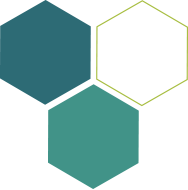 TO BECOME 100% RECYCLABLE
Making your flexible thermoforming, vacuum-packing or bagging packaging recyclable, … it's possible !
Our 5- and 7-layer coextrusion lines allow us to produce PE/EVOH/PE films to replace PA/PE, PA/EVOH/PE or PE/PA/PE structures usually used for this type of product.
Our different structures adapt to all your needs and are, above all, RECYCLABLE :
Our recyclable films are barrier to oxygen and can be easily thermoformed.
Our recyclable films for vacuum bags can offer a medium oxygen barrier, such as the one of a PA (about 10 to 20 cc/m²/24h).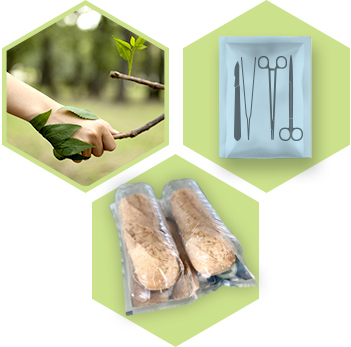 PE layers can allow low-temperature sealing on one side and be heat-resistant on the other side: a thermal gap that facilitates sealing.
Our recyclable tubes for bagging are reinforced to ensure excellent mechanical properties.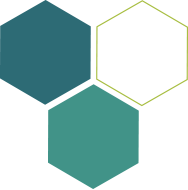 By getting out of fossil resources and by promoting recycling of green waste or contents of our dustbins, you can reduce your carbon footprint by 10 to 80%.

BY USING BIO-BASED MATERIALS
We offer 2 distinct ranges :
Bio-based materials that can be carbon 14 dated
from sugarcane bagasse, allowing us to offer products containing 60% to 85% bio-based materials.
Bio-based materials used in a mass balance system
originating from green waste, this system requires ISCC Plus certification. Leygatech is the first French extruder to obtain this certification. We can offer products made from up to 100% bio-based materials.
BY USING CHEMICALLY RECYCLED MATERIALS
Chemical recycling is an extension of mechanical recycling. It allows, through different depolymerisation technologies, to return to the raw material which is ethylene. This ethylene is then steam-cracked to become polyethylene. Its use is also based on a mass balance system controlled by the ISCC.
We can offer products made from up to 100% chemically recycled materials.
Advantage :
It's suitable for food contact.