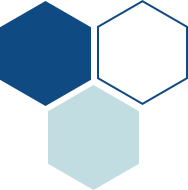 PLASTIC: USEFUL AND RECYCLABLE
Plastic packaging are made to guarantee protection and safety, to provide information (composition, traceability…) and to help preserving products. It meets requirements and expectations of users regarding hygiene and health.
Plastic packaging also protects against shocks or temperature variations that could alter the product and make it unfit for consumption. It is therefore a useful product and, moreover, it is recyclable in a vast majority of cases and it also can be eco-designed to reduce its ecological impact.

Today, eco-design is at the heart of LEYGATECH's developments:
Thinner materials to reduce the carbon footprint
Materials made from recycled plastics, suitable for food contact
Recyclable mono-materials
In parallel to the necessary evolution of materials in favor of circular economy, sorting must also be developed. By its very nature, polyethylene is a recyclable material, but for it to work, it must be collected!
New laws on circular economy should facilitate recycling of more and more plastics in the future. In France, for example, by 2022, all plastic packaging should be placed in the collection and sorting circuit.